Interview with Art Elk, Part 2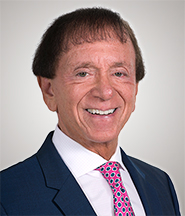 Last fall, a representative from Findlaw, part of Thomson Reuters, spoke with attorney Arthur M. Elk of Elk & Elk, an Ohio law firm based in Cleveland, to discuss his career as a lawyer, his passion for fast cars and his family. Part 1 of the interview covered law school, how he began his legal career, and his thoughts about the practice of personal injury law. This part of the interview covers Art's non-legal life – his family, his cars and his motorcycles.
A passion for bikes and cars
Art Elk is known to be passionate about cars and motorcycles. These passions are not focused on just any car or motorcycle, but on the unusual, the powerful, and the exotic. He comes by this interest naturally; he grew up in his father's car dealership. He worked in the business detailing cars and prepping them for sale, and sold his first car at age 13 because all the other salespeople were busy.
Although he was interested in cars from an early age, motorcycles came much later. He has been riding recreational vehicles all his life – ATVs, snowmobiles, four-wheelers and JetSkis, which he calls "ATVs for the water." He enjoyed going off-road, and finally had to try a motorcycle about 10 years ago. He knew it was dangerous from his work as a personal injury lawyer, but he just had to try it. And once he did, he was hooked.
Unlike some of his clients, Art has never been in a motorcycle accident. He drives defensively, always assuming that he is invisible to other drivers. He says, "You must anticipate the worst and hope for the best when you're on a motorcycle." He finds it difficult to pick his favorite bike, and enjoys both the American Harley and the Italian Ducati.
Motorcycle riding is often a social avocation, and Art frequently attends local motorcycle events and bike nights in the Cleveland area. However, he is still waiting for a chance to go to Sturgis, South Dakota, home of the internationally famous motorcycle rally. Although some people might find the thought of thousands of riders in one place intimidating, Art says that the best way to fight negative views of motorcycle riders is to get them on a bike. Once they feel the wind on their faces and experience the freedom that comes with riding a motorcycle, they will understand. The Harley-Davidson slogan, "no cages," says it all, according to Art.
Being a safe rider requires training, and Art is a strong advocate for motorcycle safety education. The law firm of Elk & Elk sponsors safety campaigns and Art has taken a class himself taught by experienced and professional riders. Such classes review everything needed to ride safely: how to stop, what to look out for on the road, and how to avoid hazards. He believes these courses save lives, and because they are very inexpensive, there is no excuse for not having this type of training.
He is also a firm believer in using professional motorcycle mechanics. Because riding a motorcycle is dangerous, he wants his bike in optimal condition when he goes out on the road. Doing it himself, as some riders do, is simply not an option for him. When asked about helmets, Art says that his feelings are mixed. He is in favor of riding with a helmet, but he is also in favor of freedom of choice. He approves of the motorcycle licensing laws that require both a written test and an on-course test to show that a rider can handle the bike safely. He says that there is no reason to cut corners when it comes to motorcycle safety.
To increase public awareness of motorcycles, the firm founded MotorEagles, a safety campaign that provides safe riding tips and slogans, such as "Ride safe, ride smart," and "Save a life, look twice." A monthly newsletter is sent out to subscribers, and anyone can join at MotorEagles.com. Members who sign up for a Guardian Card get 24/7 access to a hotline and other benefits. This is one of the ways the firm helps create public awareness and educate drivers who use the same roadways as bikes.
In addition to his love of motorcycles, Art appreciates the beauty and power of sports cars. He especially likes the Corvette Stingray, the Ferrari Modena, and the Bentley GT Speed. Over the years, Art has owned quite a few sports cars.
Balancing work and family
His dedication to the pursuit of speed on wheels is no match for his real passion: his family. Art has been married for many years and has four adult children who range in age from 21 to 27. He and his wife Jody work together as a team, always put family first while still being highly responsive to clients' needs. It has sometimes been a juggling act, but with the support of his wife and children, he has been able to live a well-balanced life.
When his kids were young, he explained his work by saying that he helped people who had been injured. Inevitably, they would ask if he was a doctor. He explained that he helped injured people get the money and resources they needed when they could not work, so they could feed their families and get back on their feet. He also explained that he did not get paid until he succeeded, and that succeeding required him to work hard. He believes that this was a positive message to give children, and it must have taken root: "The word "can't" is not in their vocabulary."
Vacations during school breaks often took Art and his family to Florida where the kids could go to the beach and play outside during the winter. In addition to Florida, vacation destinations included a dinosaur dig, Glacier National Park and the largest deep-water trout pond in Montana. He believes that having active vacations is important when work is intense, as it can be for a personal injury attorney.
Although none of his children have become lawyers yet, one of his nieces works in the Cleveland office as an attorney and a nephew in Florida is also a lawyer. His daughter is thinking about attending law school. Having more family members practicing law would be great, according to Art. He jokes that then he might win a few more arguments at home.
Looking forward, looking back
Art has been an active attorney for many years. When asked about retirement, he mentions that he might like to be a law professor, but only if he could create his own curriculum. As managing partner at Elk & Elk, he focuses on the business of law and believes that is an area that is important for young lawyers to understand. Too often, he says, they leave law school and don't really know what to do next. He believes they could benefit from his knowledge and experience.
Although teaching in retirement is a possibility, other plans are more certain. What he would like is to do more fishing and get out more on his motorcycles and JetSkis. He wants more family time and the chance to get better at golf and tennis. Although he would like a better climate in the winter so he could have more time outdoors, he does not want to leave Ohio permanently. He says, "I love Ohio. It's a great place to live and raise a family." He also wants to be near his kids, so where he spends his time during retirement may depend on where they settle.
Not all days are sunny, even in retirement. If he can't get outside, Art plans to continue what he enjoys now –reading books about sports cars and listening to all kinds of music, from rock n' roll to rap. Favorite artists include Pearl Jam, Michael Jackson and Bruce Springsteen, but he likes almost everything from the 1960s and beyond.
However, talk about retirement is probably premature. Art is one of those unusual men with very few regrets about his life. He loves his wife and kids and finds his job to be very rewarding. He considers himself lucky and blessed to have found the sweet spot between family, work and leisure. Retirement may throw off that balance, so he's probably not going anywhere anytime soon.