Get to Know John O'Neil, Partner at Elk + Elk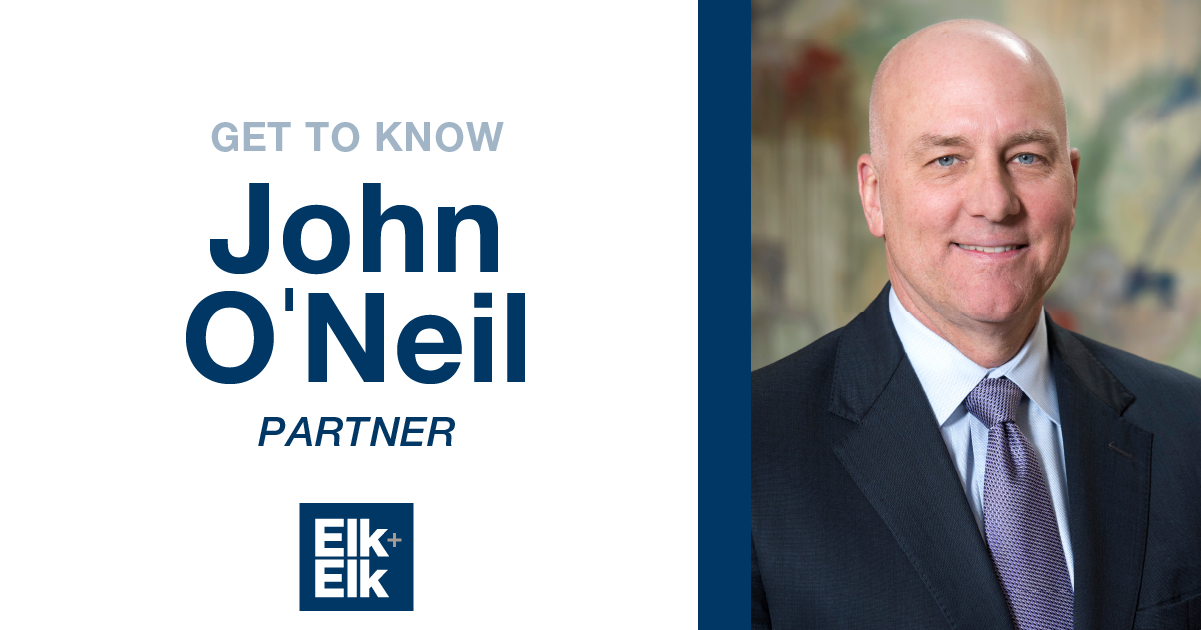 John O'Neil has been a Partner at Elk + Elk since 2012. He was born and raised in Akron, and he enjoys spending time with his wife and four children, working out, and playing golf.
Interview With John
How long have you practiced at Elk + Elk?
I have handled catastrophic loss cases, including wrongful death cases at Elk + Elk for 10 years.
What do you like best about working at Elk + Elk?
The best part about working at Elk + Elk is knowing that I can make a significant difference in our clients' lives and wellbeing.
What motivates you to work hard?
I wake up every day knowing that I have the responsibility to obtain fair compensation for victims who desperately need it.
Any advice you have for aspiring attorneys?
I often tell young people in general and aspiring attorneys to treat everyone well, even during intense litigation or disagreements. It's a long career, and attorney and clients' paths often cross again.
I also think it is very important to be aware of and be part of your community.
What was your first job?
My first job was early in high school. For two summers starting at 6 A.M., I did manual labor for a country club grounds crew.
What is your favorite restaurant in NE Ohio?
There are many wonderful restaurants in NE Ohio and it's almost not fair to name just one.
But, one of my favorite restaurants in NE Ohio is Johnny's in Cleveland.
Best concert you've been to?
I enjoy all outdoor music festivals that include grateful dead and bluegrass/rock music.