Elk + Elk Recognized in U.S. News – Best Lawyers® 2022 "Best Law Firms"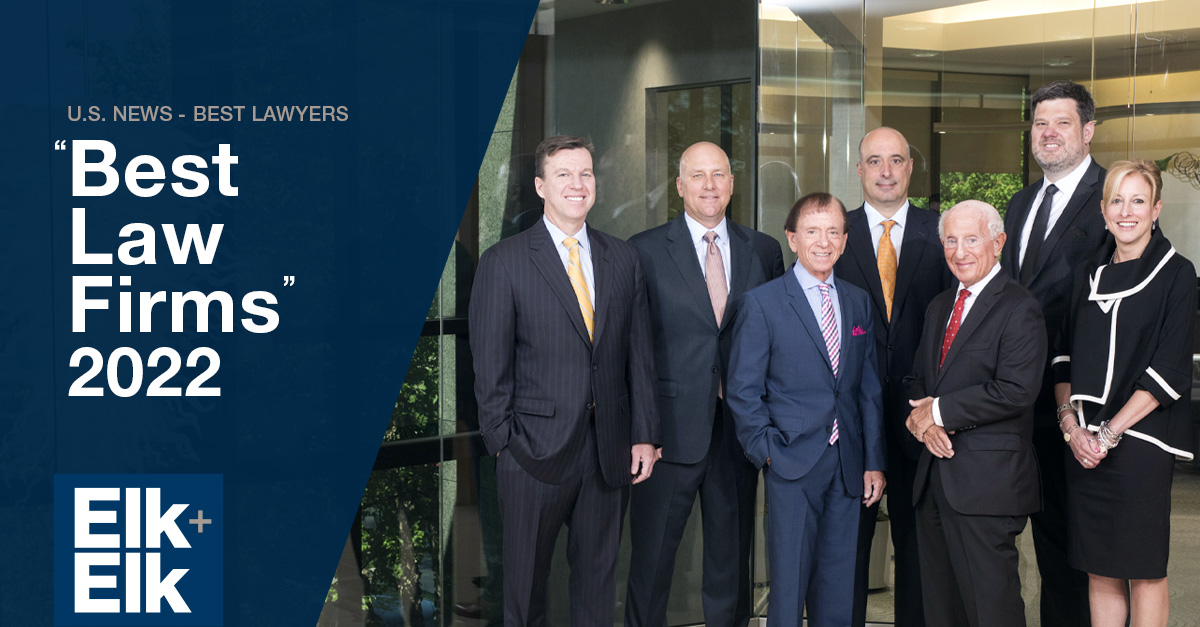 Today, U.S. News & World Report and Best Lawyers® announced the Twelfth edition of their annual "Best Law Firms" rankings.
A law firm can become eligible for "Best Law Firms" rankings when at least one attorney is listed in the current "Best Lawyers." Elk + Elk is once again ranked regionally in multiple practice areas.
"I am very proud of this award.  Our firm is comprised of the most competent and caring staff all dedicated to solving client problems. To receive recognition as a 'Best Law Firm" is an honor earned by each member of our team," says Managing Partner Jay Kelley.
Elk + Elk's rankings in the Cleveland region
About U.S. News – Best Lawyers® "Best Law Firms" Rankings
The U.S. News – Best Lawyers® "Best Law Firms" rankings come from a combination of peer reviews, law firm surveys, law firm leader surveys, and client feedback.
Firms are recognized for their excellence and expertise and the quality of their practice for their peers and clients.
After millions of evaluations of thousands of law firms in 75 national practice areas, firm and client votes gave the 2022 rankings. These rankings represent the utmost respect from other leading lawyers and clients in the same community and practice areas.
All 2022 "Best Law Firms" rankings can be seen at https://bestlawfirms.usnews.com/
---
About Elk & Elk
Elk & Elk Co., Ltd. is a personal injury law firm with offices located throughout Ohio, Kentucky, and in Seattle, WA. The firm's attorneys have protected the rights of thousands of injury victims and have won some of the state's largest verdicts and settlements. Elk & Elk assists clients with a wide variety of personal injury claims, including auto accidents, medical malpractice, birth injuries, workers' compensation and product defects.