Elk + Elk Partners Recognized in The Best Lawyers in America© 2023 Edition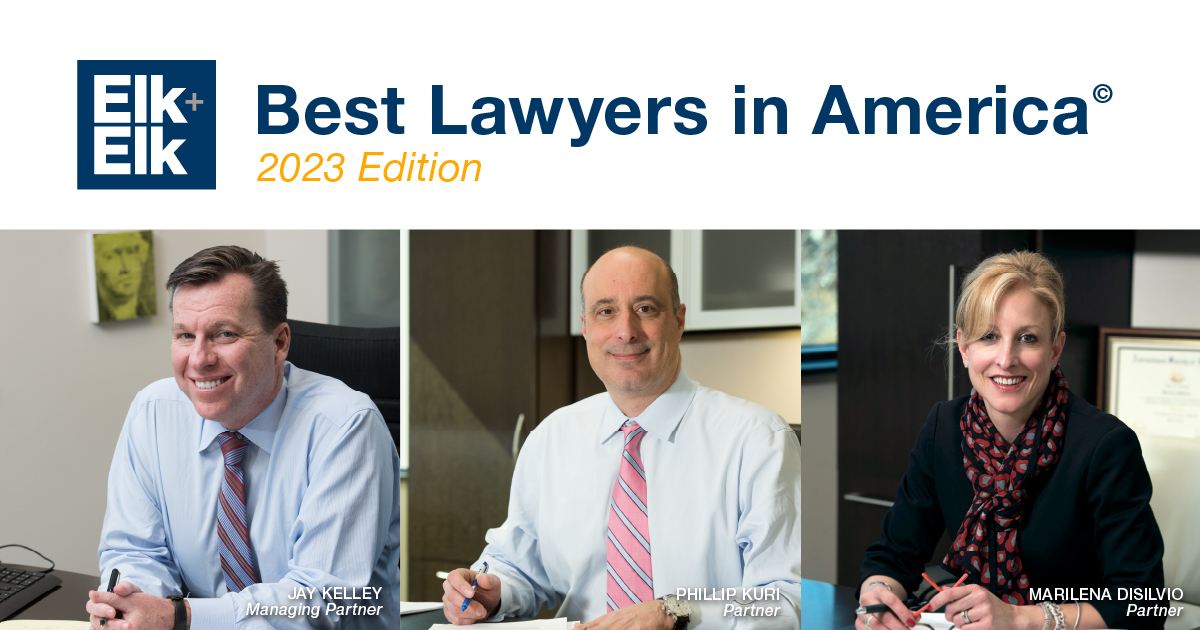 Elk + Elk is thrilled to announce that Managing Partner Jay Kelley, Partner Phillip Kuri, and Partner Marilena DiSilvio were selected for inclusion in the 2023 edition of The Best Lawyers in America©.
Below are the Elk + Elk attorneys selected to Best Lawyers®, including their original recognition year and practice areas they are honored in.
---
About The Best Lawyers in America©
Since it was published in 1983, Best Lawyers® has become regarded as a definitive guide to legal excellence. It serves as a resource for lawyers and consumers seeking legal talent nationwide. Best Lawyers is based on a peer-review survey in which more than 66,000 leading attorneys cast more than 10.8 million votes on the legal abilities of other lawyers in their practice areas.
---
About Elk + Elk
Elk & Elk Co., Ltd. is a personal injury law firm with offices throughout Ohio, Kentucky, and Seattle, WA. The firm's attorneys have protected the rights of thousands of injury victims and have won some of the state's largest verdicts and settlements. Elk + Elk assists clients with various personal injury claims, including auto accidents, medical malpractice, birth injuries, workers' compensation, and product defects.