Elk & Elk announces partnership with University of Dayton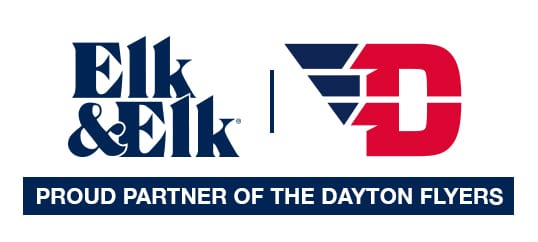 Elk & Elk is proud to announce its new partnership with the University of Dayton Men's and Women's Basketball teams for the 2017-18 season.
The Flyers compete in the NCAA Division 1 Atlantic 10 Conference. UD's tradition of excellence on the court has fostered a dedicated fan base and one of the greatest atmospheres in college basketball. The University of Dayton regularly hosts NCAA tournament games, and will kick off March Madness as the location of the First Four in 2018.
UD Arena is undergoing a series of major renovations and updates to better serve the Flyer Faithful. The three-phase project includes new seating and suites, a four-sided video board and design upgrades to the arena's exterior.
Elk & Elk's new partnership with the Flyers includes various in-game, television and online elements, including Fan Cams and promotional giveaways.
Like Elk & Elk on Facebook and follow @elkandelk on Twitter for more information about the partnership, opportunities to win tickets and other Flyer fun!
Go Flyers!