Elk + Elk announces partnership with Columbus Blue Jackets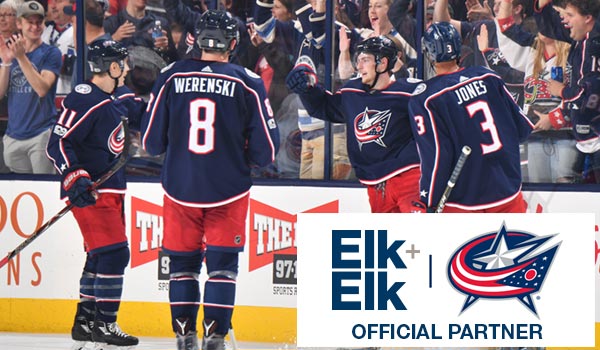 Elk + Elk takes great pride in playing an active role in the community while supporting professional and collegiate sports teams across the state.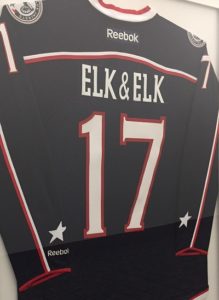 Elk + Elk announced its partnership with the Columbus Blue Jackets in 2017. The Blue Jackets hold strong ties to those serving our country, and the partnership focuses heavily on this core value.
Elk + Elk joins the Blue Jackets as the Presenting Partner of in-arena Military Salutes and the team's Military Appreciation Night. During games throughout each season, military members will be invited to enjoy the game from the Elk + Elk Honor Row.
The firm is also recognized as a partner of The Cannonball, the Columbus Blue Jackets Foundation's annual fundraising event. Proceeds from the benefit support the health and wellness of children in the community. Visitbluejacketsfoundation.orgto learn more about The Cannonball and the Columbus Blue Jackets Foundation.
If you're interested in nominating someone, email [email protected].
Elk + Elk looks forward to joining the Blue Jackets in recognizing the hardworking men and women of our nation's armed forces for the sacrifices they've made for our country.
Go Jackets!