Cleveland Jewish News honors Elk & Elk Partners as 2018 Difference Makers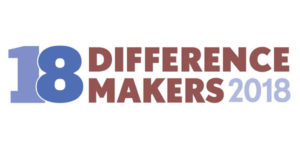 Elk & Elk Senior Partner David Elk and Managing Member Arthur Elk have been selected by Cleveland Jewish News to be honored as members of the 18 Difference Makers 2018 Class.
CJN's 18 Difference Makers Award was introduced in 2015 to recognize influential community members across Northeast Ohio who embody tikkun olam – the Jewish concept of striving to repair the world, leading by example, and encouraging others to do the same.
Each year, the Difference Maker honorees represent a variety of professions, from attorneys and CEOs to teachers and rabbis.
Brothers David and Arthur Elk have demonstrated the values of tikkun olam both in their work helping injured clients at Elk & Elk and by serving the community through their support of a variety of local charities.
David, Arthur, and the other members of the 18 Difference Makers Class will be honored on Sunday, Nov. 18, during a ceremony at Landerhaven.
Tickets for the event are $95 each.