Brunswick joins opioid epidemic litigation against drug manufacturers and distributors
The City of Brunswick will join more than 200 governmental entities across the country in pursuing legal action over the devastating consequences of the opioid epidemic.
The Ohio injury law firm of Elk & Elk has been asked by Brunswick City Council to represent the city in the matters. Elk & Elk will be joined by Fleming, Nolen & Jez of Texas in representing Brunswick during the legal proceedings.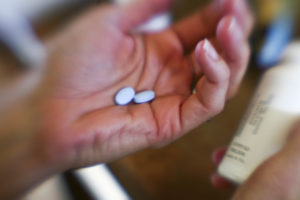 The lawsuit asserts the manufacturers overstated the benefits and downplayed the risks of opioids in deceptive marketing and sales pushes. Additionally, distributors allegedly failed to properly monitor and report suspicious orders of the highly addictive drugs.
Governmental entities in Ohio, Alabama, California, Illinois, Kentucky, Ohio, Washington and West Virginia are among those seeking to hold the manufacturers and distributors accountable for their role in the crisis.
Elk & Elk Managing Partner Jay Kelley said, "The opioid crisis has reached epidemic levels in our country, and specifically cities like Brunswick are paying the price in human and financial measures.  The overprescribing and distribution of opioids is costing lives and placing financial burdens on local government budgets. The police, fire and emergency responders are doing everything in their powers, but the economic consequences should not be borne by Brunswick City residents."
The lawsuits aim to recover damages incurred for costs related to the epidemic including medical emergencies and law enforcement, as well as its impact on children who suffered withdrawal at birth or were placed in foster care or given up for adoption.
Fleming, Nolen & Jez is a nationally renowned law firm with substantial experience and a reputation for taking on cases against "Big Pharma."
Many of the related lawsuits across the country were consolidated in Federal Court and Cuyahoga County was selected as the national venue for the multi-district litigation. U.S. District Judge Dan Polster will preside over the litigation in Cleveland.