The 2023 Elk + Elk – DTW Rib Burn Off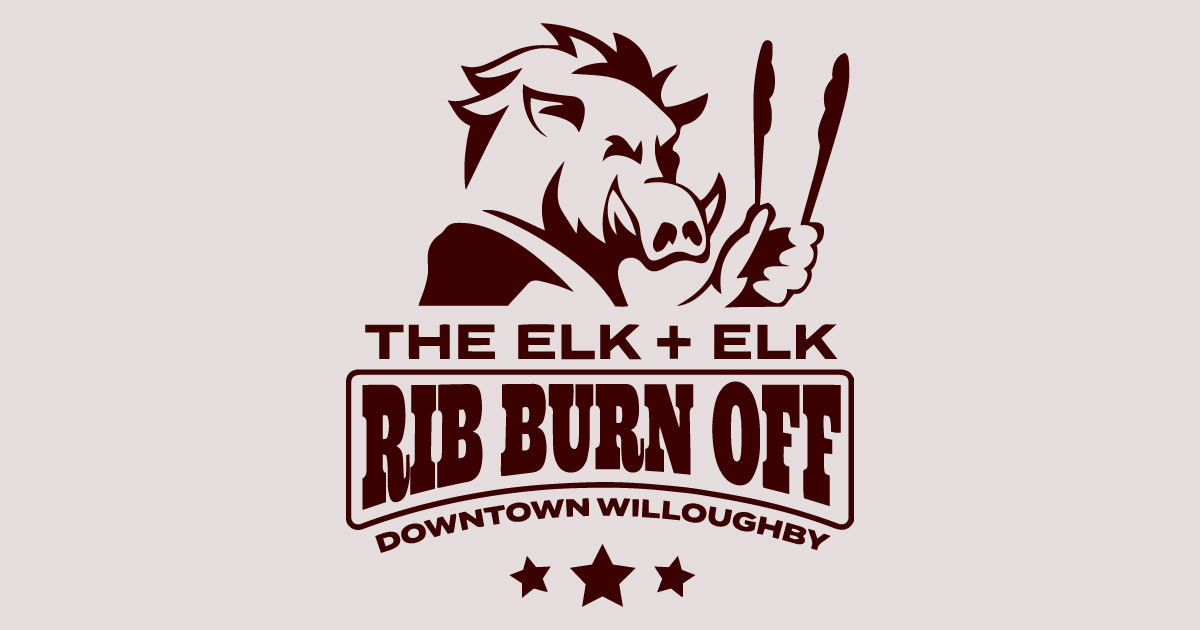 Elk + Elk is excited to once again partner with DTW Rib Burn Off Committee, DTW Bar & Restaurant Association, and Cleveland Scene to present the 2023 Elk + Elk – DTW Rib Burn Off.
The 10th Annual Rib Burn Off in historic Downtown Willoughby has become one of the most eagerly awaited gatherings in the region, attracting numerous visitors from Northeast Ohio to Erie Street every year. This family-friendly occasion welcomes people of all ages, and admission to the event. Plus, it's free!
2023 Elk + Elk – DTW Rib Burn Off Dates
When Is It?
Saturday, May 20, 2023
12 p.m. – 10 p.m.
Sunday, May 21, 2023
12 p.m. – 8 p.m.
Who Can Go?
All ages are welcome! There will be activities for all ages throughout the festival.
Are Pets Allowed?
Yes, pets are allowed. However, there might be better places for a pet as the Rib Burn Off draws thousands of people each year, and the environment can be stressful.
What Does It Offer?
Food
With an assortment of options, food vendors will take payments at their respective booths. No outside food and drinks are permitted inside the festival, including purchases from local restaurants and bars.
Drink
Beer, cocktails, pop, and water tickets can be purchased from the two yellow tents on Erie Street – cash is preferred. Drink tickets will be sold until 9 p.m. Saturday and 7 p.m. Sunday.
Click here for a complete list of Food and Drink vendors.
Live Music
There will be free live music for you to enjoy at the festival.
Parking?
Parking can be found at Todd Field, accessed from Mentor Avenue. Erie Street will be closed, so there will be no access from Glenn Avenue.
What If It Rains? Will It Be Cancelled?
No. The Rib Burn Off will continue rain or shine.
Be a Part:
If you are interested in volunteering or becoming a sponsor/vendor, fill out the forms or visit dtwribburnoff.com.
We hope you have a great time, and we look forward to seeing you there!