The 2021 Elk & Elk – DTW Rib Burn Off (Canceled)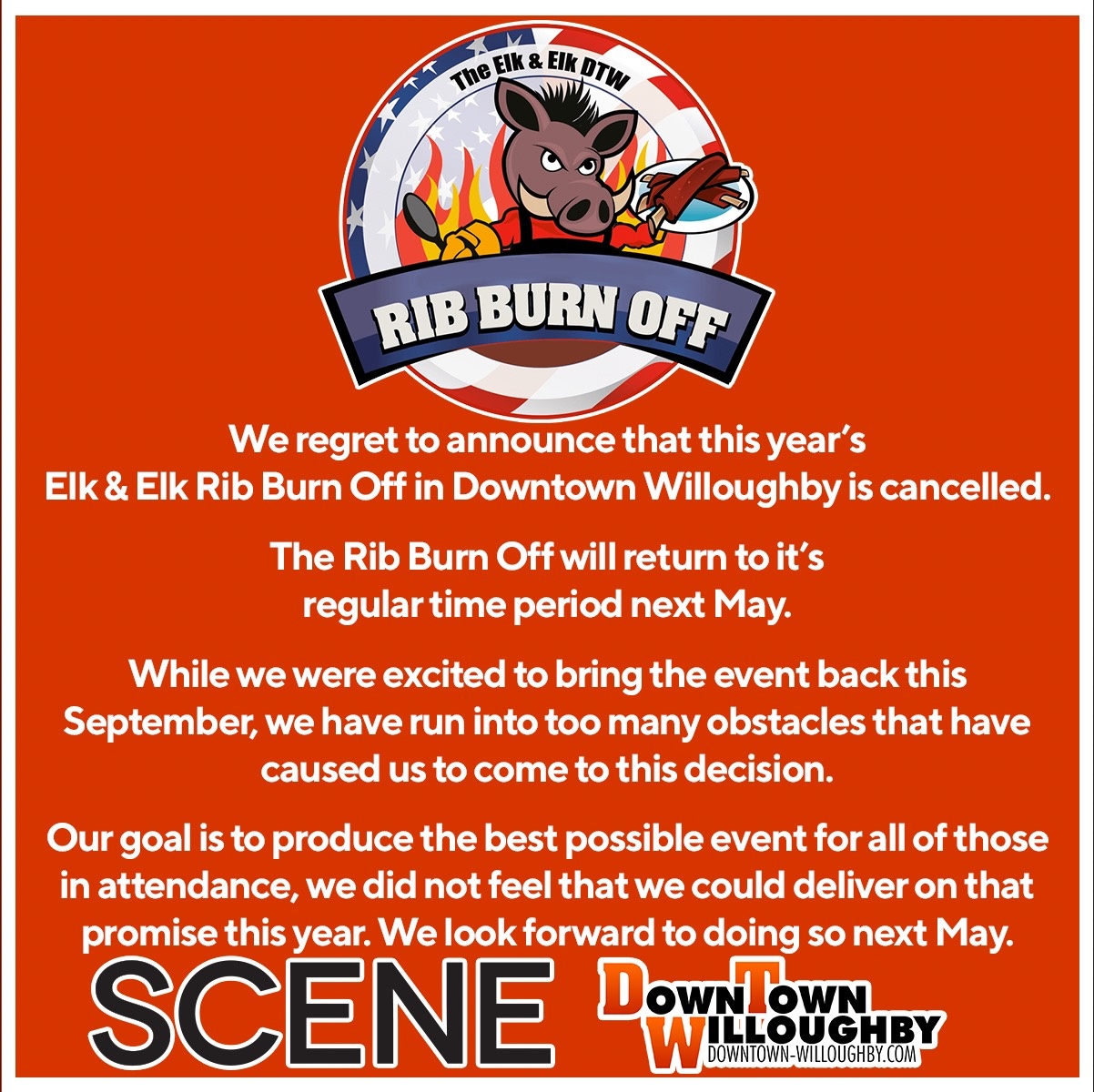 "We regret to announce that this year's Elk & Elk Rib Burn Off in Downtown Willoughby is canceled.
The Rib Burn Off will return to its regular time period next May.
While we were excited to bring the event back this September, we have run into too many obstacles that have caused us to come to this decision.
Our goal is to produce the best possible event for all of those in attendance, we did not feel that we could deliver on that promise this year. We look forward to doing so next May."