10 Things You May Not Know About Stipe Miocic

After Stipe Miocic defended his Heavyweight Championship, we wondered what fans might not know about the Cleveland hero. Here's our list of 10 things you may not know about Stipe Miocic:
1. He is a stand-out athlete in several sports.

Photos courtesy of Cleveland.com and Travecca Nazarene University
Before Stipe became an MMA fighter, he was a nationally ranked wrestler for Cleveland State University and also played third base for the Vikings. He transferred to Trevecca Nazarene University in Tennessee to play baseball. After his win in May, he hit two homeruns during a Cleveland Indians batting practice.
2. His back tattoo means…

Photos courtesy of Ken Pishina and Stipe Miocic
According to Stipe, it means "Strongstyle fight family," and "Passion." He trains out of Strongstyle Mixed Martial Arts Training Center in Independence, Ohio, which he says is "the best gym ever!" They recently wrapped their gym in his Championship photo.
3. His favorite movie is Deadpool.
"I wish I could be him."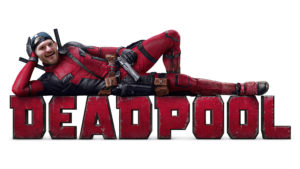 We can see it.
4. He has two dogs, Mia and Primo.

Mia (left) and Primo (right) (Courtesy of Stipe Miocic)
Awww. You can actually follow Primo on Instagram at @primomiocic.
5. He is a fireman at two fire stations.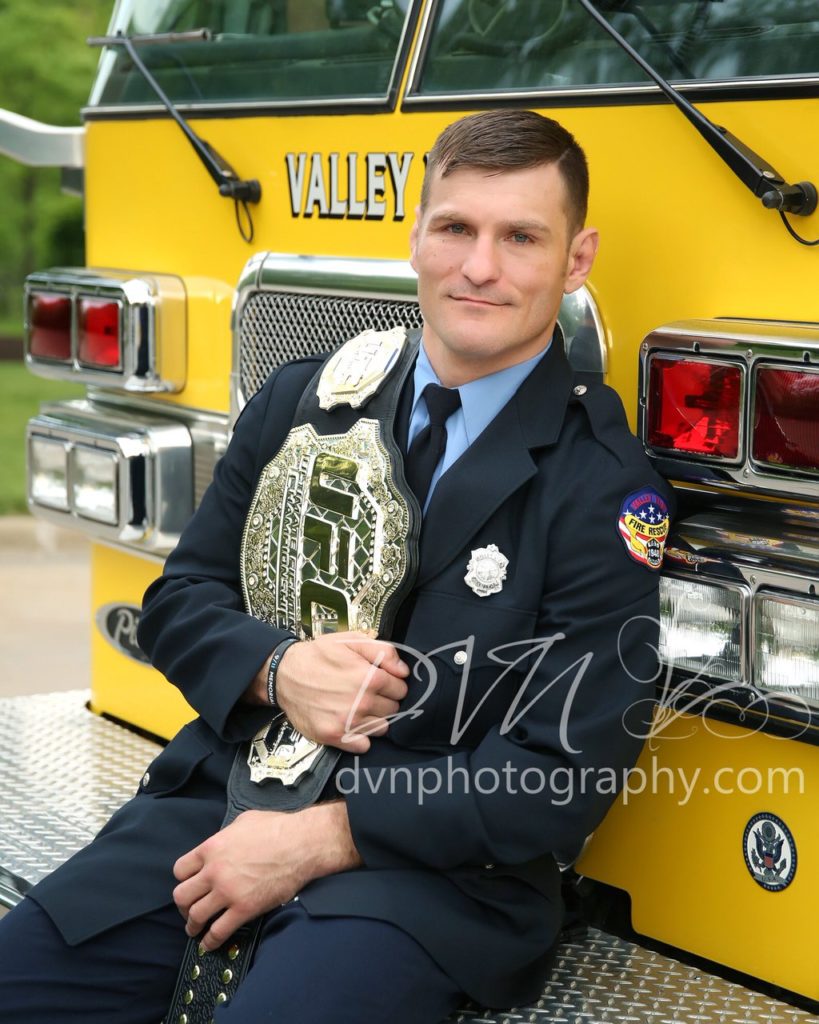 Photo courtesy of DVN Photography
While training, he is able to pick his shifts to work at Valley View Fire Department and Oakwood Fire Department. His co-workers enjoy messing with him, and even made him stand on the street and wave at people while wearing his belt.
6. His mom works here at Elk & Elk.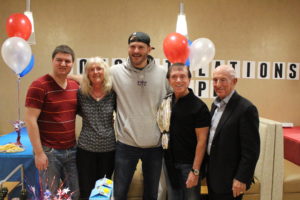 That's how we know him! After his win in May, he came to see the entire office and take photos. He is a self-proclaimed mama's boy and calls his mom his hero. She has his gloves and signed photos up at her desk.
7. He is hilarious on social media.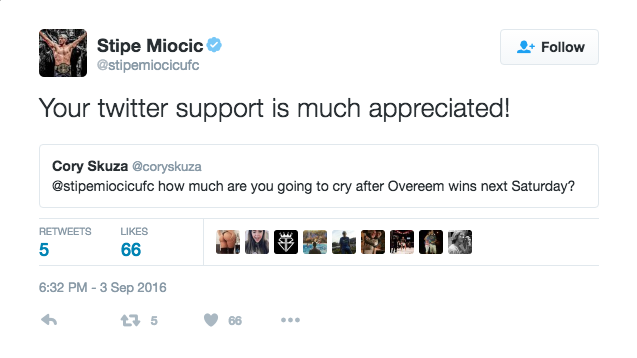 His personality really comes through as he responds to the "haters" on social media. He often retweets an insult and makes a joke out of it. His two title wins say more than enough to the trolls. His accounts are all under @stipemiocicufc. Give him a follow!
8. After he defended his title, he ate…
"Breakfast food and pancakes. The ultimate feast!"
9. He can take a nap or sleep at any time of the day.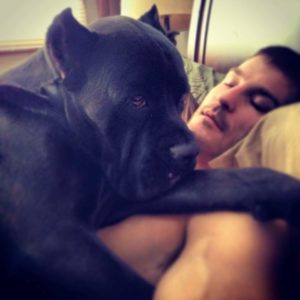 Photo courtesy of Stipe Miocic Facebook
"My napping skills are sharp."
10. He is extremely active in the community.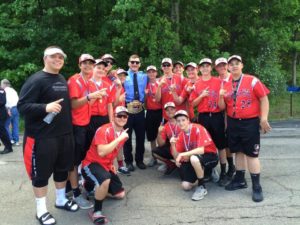 Photo courtesy of Stipe Miocic Facebook
Aside from his service as a fireman, he supports any charity that helps animals or children. He credits his victories to not only his team and his close support system, but the entire city of Cleveland. He is always willing to take a photo with fans or sign autographs.
Bonus: Stipe's nickname?