Elk & Elk Presents 17th Annual None 4 Under 21 and Choices Beyond Program
Elk & Elk is proud to once again partner with Portage County Safe Communities to present the 17th Annual None 4 Under 21 and Choices Beyond Program.
Around 2,000 high school seniors from 20 local high schools in Portage, Geauga, Mahoning, Stark, Summit, and Trumbull counties will attend the event at Hiram College on April 16.
"None 4 Under 21 is an opportunity for our children to hear and see the real-life consequences of poor and unsafe decisions during the prom and graduation season.
For over a decade we have been honored to sponsor this event with the Ohio State Highway Patrol and Portage County Safe Communities.
The program is an honest and emotional look at the consequences of distracted and drunk driving, designed to help our teens make better choices during this celebratory season and the remainder of their lives."
Jay Kelley, Managing Partner at Elk & Elk
None 4 Under 21 and Choices Beyond 2019
Elk & Elk Partner Marilena DiSilvio was invited to emcee the 2019 None 4 Under 21 program.
Students attending the event will reflect on smart choices and the consequences of unsafe decisions while viewing a mock crash scene and hearing about the personal experiences of guest speakers.
As they exit the program, they will pass through a Walk of Remembrance featuring 11 area families honoring their loved ones killed in traffic crashes.
This year's None 4 Under 21 speakers include:
Marc Streem, a bereaved father whose son was killed in a crash at the age of 14.
Aaron Cooksey, who killed his best friend in a crash while driving impaired.
An Ohio inmate who is currently serving a prison sentence for aggravated vehicular homicide, drunk driving, and leaving the scene of a crash.
The None 4 Under 21 and Choices Beyond Program is organized each year by Portage County Safe Communities. This division of the Portage County Health District focuses on seat belt usage, impaired driving, distracted driving, and motorcycle safety to reduce preventable crashes. It is also responsible for facilitating the Fatal Review Board to identify fatal crash trends in the county.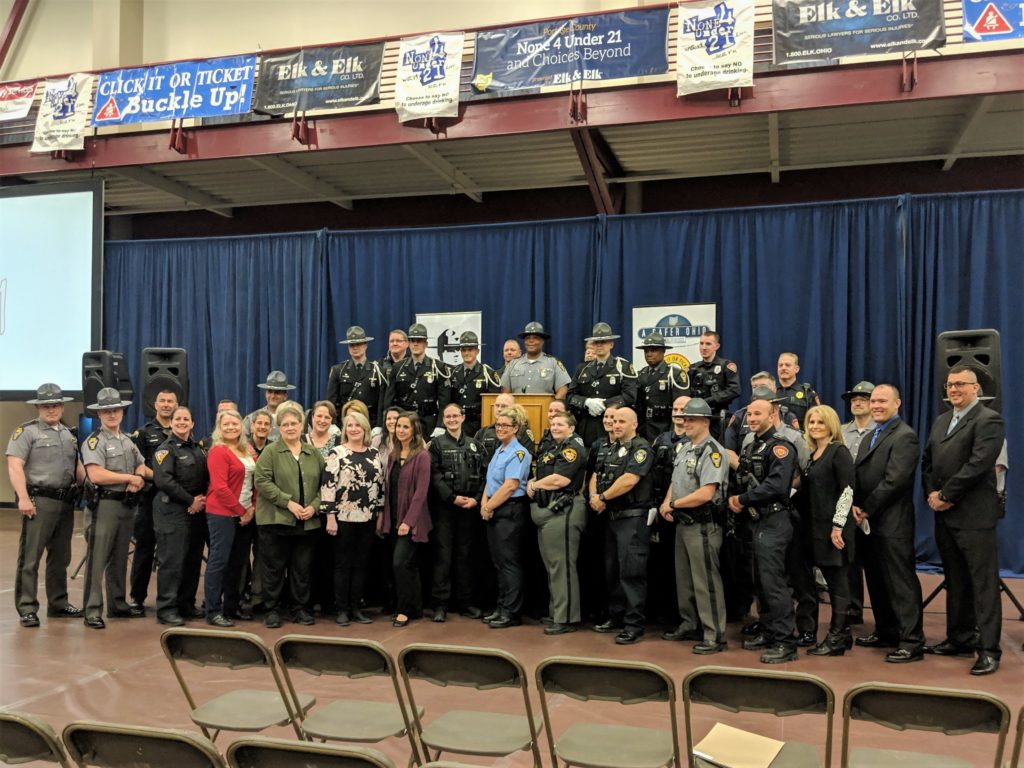 Sponsors of the 2019 None 4 Under 21 and Choices Beyond program include Elk & Elk, Troopers for a Safer Ohio, Hiram College, Wood-Kortright-Borkoski Funeral Home, Gateway Towing, Hughie's Event Production Services, Portage County Prosecutor's Office, Portage Marble and Granite, University Hospitals – Portage Medical Center, and the Bauer Family.
Prom and graduation season can be one of the most dangerous times of the year for teen drivers. Share our None 4 Under 21 and Choices Beyond 2018 recap video with your child to help start the conversation about impaired and distracted driving: