Elk + Elk DTW Ice Fest 2023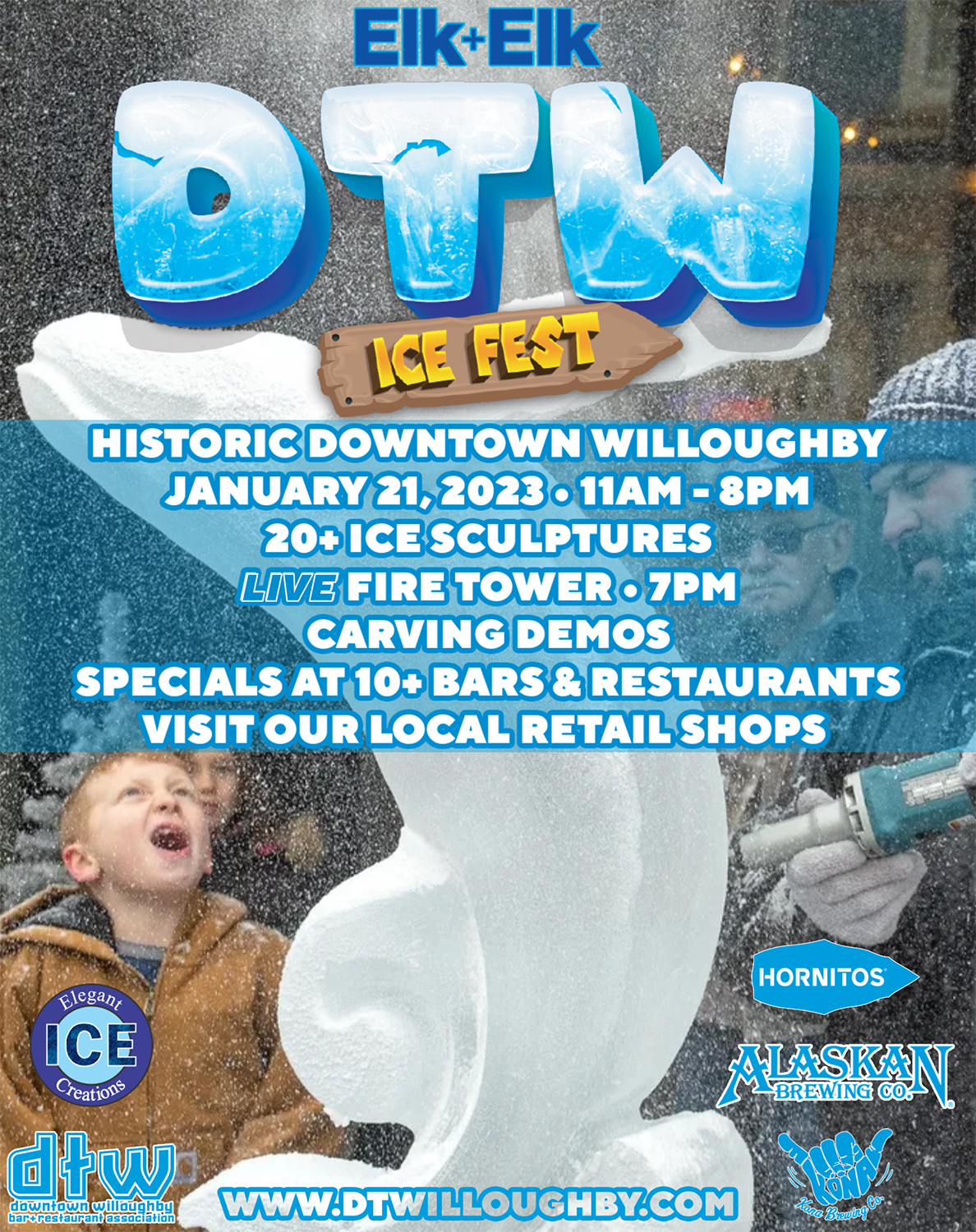 Join Elk + Elk in historic downtown Willoughby on Saturday, January 21, for the first annual Elk + Elk DTW Ice Fest.
The event starts at 11 am, with over 20 ice sculptures lining Erie street and Point Park, courtesy of Elegant Ice. Throughout the day, there will be carving demos, and specials at more than 10 bars and restaurants, and all local retail shops will be open. A live fire tower demonstration will take place at 7 pm. The day will wrap up at 8 pm.
Don't miss this unique and exciting event!
Check out the Facebook event page for more information.