Help us turn Type 1 into Type None at JDRF One Walk 2019!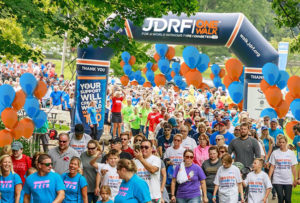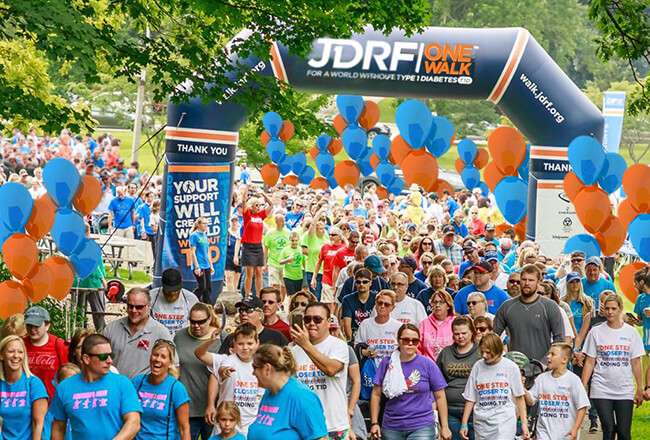 On Sunday, Sept. 29, Elk & Elk will join the Cleveland community in raising awareness and supporting life-changing breakthroughs in type 1 diabetes research at the annual JDRF One Walk.
This cause is close to our hearts at Elk & Elk. David Elk's granddaughter, Skye, was unexpectedly diagnosed with type 1 diabetes in 2018. Her One Walk Team, "Skye's Got This!" has set a goal of raising $6,000 for this year's event.
2019 Cleveland JDRF One Walk
September 29, 2019
Check-In: 8:30 AM
Start: 10:00 AM
Location:
Cuyahoga County Fairgrounds
19201 E. Bagley Road
Middleburg Heights, OH 44130
Skye has also teamed up with Cleveland Indians Pitcher Nick Goody to support JDRF by creating custom "Reach for the Skye" shirts. Help them turn Type 1 into Type None, one t-shirt at a time!
Type 1 diabetes (T1D) is an autoimmune disease that affects both children and adults. It's not preventable and can be deadly if it's not constantly monitored and managed. There's currently no cure for type 1 diabetes, but events like the JDRF One Walk aim to change that.
Each year, JDRF One Walk brings together people with T1D and their communities to help make it safer and easier to live with the disease, and eventually eliminate T1D altogether.
About JDRF
JDRF is the leading global organization funding type 1 diabetes research. It has funded more than $2 billion in research to date through grassroots support and advocacy efforts. Funds raised by JDRF support the best researchers doing the most promising, cutting-edge science to cure, prevent, and treat T1D.
Visit www.jdrf.org for more information about JDRF and the annual One Walk fundraiser.