The 2020 Elk & Elk – DTW Rib Burn Off (Canceled)
For the second year, Elk & Elk is partnering with DTW Rib Burn Off Committee, DTW Bar & Restaurant Association, and Cleveland Scene to present The 2020 Elk & Elk – DTW Rib Burn Off.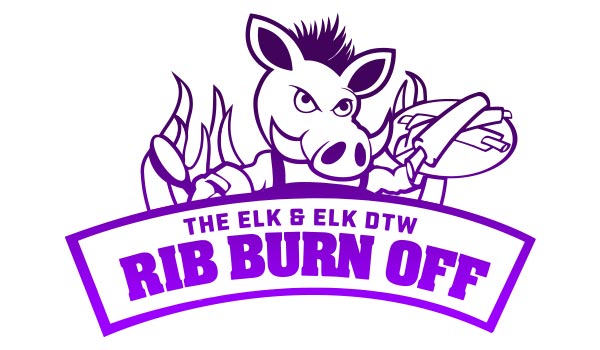 The two-day annual Rib Burn Off has become the biggest and most anticipated event to take place in historic Downtown Willoughby, drawing thousands of people from across Northeast Ohio to Erie Street each year. Admission to this family-friendly event is free for people of all ages, and it takes place rain or shine.
When is it?
Saturday, September 26
12 p.m. – 10 p.m.
Sunday, September 27
12 p.m. – 8 p.m.
What to expect
RIBS. A wide variety of ribs from participating downtown Willoughby restaurants and national vendors
LIVE MUSIC. More than 20 local and national bands performing live on three different stages
ALCOHOL. Beer and craft cocktails
Visit dtwribburnoff.com for a full list of the food and drink vendors.
Food & Drink
Food vendors will take payment at their individual booths. Drink tickets will be for sale in designated tents along Erie Street until 9 p.m. on Saturday and 7 p.m. on Sunday, with last call at 9:30 p.m. and 7:30 p.m. respectively. Cash is the preferred payment method for drink tickets, and ATMs will be available at the two yellow ticket tents.
Parking
Parking is available at Todd Field. The lot must be accessed from Mentor Avenue during the event since Erie Street will be closed to all traffic.
Be a part of it
Interested in being part of the 2020 Elk & Elk – DTW Rib Burn Off? Fill out the forms on dtwribburnoff.com to apply to volunteer or perform at the event.
Check out The Elk & Elk – DTW Rib Burn Off Facebook event page for the latest updates.