2019 Cleveland Rape Crisis Center Faces of Change Luncheon
Elk & Elk is proud to once again support Cleveland Rape Crisis Center as a sponsor of the biennial Faces of Change Luncheon.
Cleveland Rape Crisis Center's Faces of Change Luncheon attracts around 1,000 attendees every other year to raise awareness and financial support for survivors of rape and sexual abuse.
Keynote speaker Rena Romano – an author and certified speaking and mindset coach who has appeared as a guest on The Oprah Winfrey Show – will share her story of survivorship. Attendees will also be treated to a performance by the Voices of Change Chorale.
2019 Faces of Change Luncheon
Wednesday, April 17, 2019
12:00 p.m. – 1:30 p.m.
Hilton Cleveland Downtown
100 Lakeside Ave. E.
Cleveland, OH 44114
Individual tickets can be purchased online for $100 each. Call 216-619-6194 or email [email protected] with questions about the event or ticket purchases.
About Cleveland Rape Crisis Center:
Cleveland Rape Crisis Center supports survivors of rape and sexual abuse, promotes healing and prevention, and advocates for social change while striving toward the vision of eliminating sexual violence.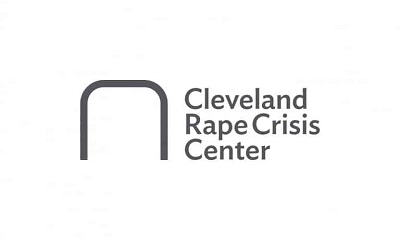 Each year, the Center's team of full-time staff and volunteers serves more than 40,000 people in Cuyahoga, Lake, Geauga, and Ashtabula Counties.
CRCC offers prevention programs for school-aged children and youth, professional training, and many other customized services tailored to schools, organizations, and professionals. Many CRCC services are also offered in Spanish.
CRCC's main office is located in downtown Cleveland, and it operates 14 satellite offices throughout Northeast Ohio.
Visit clevelandrapecrisis.org to learn more about the services offered at CRCC or to schedule an appointment for victim assistance or counseling.
Contact Cleveland Rape Crisis Center's Crisis & Support Hotline 24/7 by calling or texting 216-619-6192 or 440-423-2020.