2018 Sing Out! for Cleveland Rape Crisis Center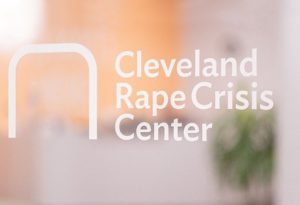 Elk & Elk is proud to come together with the Cleveland community to support Cleveland Rape Crisis Center at the 2018 Sing Out! Chorale Benefit.
The annual event features a star-studded performance by over 100 notable community leaders who lend their time and incredible talent to raise awareness, inspire change, and raise funds for CRCC. Services supported by the Sing Out! concert include a 24-hour crisis and support hotline, counseling, justice system assistance, and Project STAR – Sex Trafficking Advocacy and Recovery.
Thursday, May 24, 2018
5:30 p.m. – VIP Pre-Performance Reception
7:00 p.m. – Sing Out! Performance
Seating begins at 6:30 p.m. Please arrive no later than 6:45 p.m.
8:30 p.m. – Post-Performance Dessert and Champagne Reception
Location:
11001 Euclid Ave.
Cleveland, OH 44106
About Cleveland Rape Crisis Center
Cleveland Rape Crisis Center supports survivors of rape and sexual abuse, promotes healing and prevention, and advocates for social change. More than 36,000 people in Cuyahoga, Lake, Geauga, and Ashtabula Counties benefit from the wide variety of services offered by CRCC each year. The organization's main office is located in downtown Cleveland, and it operates 14 satellite offices throughout Northeast Ohio.
Visit www.clevelandrapecrisis.org for more information or to make a donation.