2018 Milestones National Autism Conference
Elk & Elk is proud to once again sponsor the Milestones National Autism Conference in June at Cleveland's I-X Center. The annual event offers parents, professionals, and individuals affected by autism opportunities to learn practical strategies, earn continuing education, and network with experts in the field.
Milestones National Autism Conference: June 14-15, 2018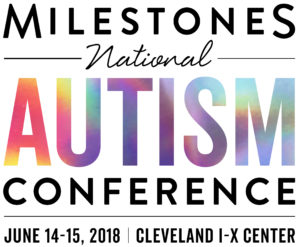 The annual Milestones National Autism Conference caters to individuals from a wide range of backgrounds and professions. This year's conference features over 80 workshops and sessions.
Registration is $50 for individuals with autism spectrum disorder and full-time students. Rates for family members and professionals vary.
Discounts are available leading up to the conference, and a limited number of need-based scholarships are also available.
Registration fees for the 2018 conference include parking, breakfast, lunch, snacks, and all-day beverages.
2018 Keynote Speaker: Paula Kluth, PhD
Milestones is excited to welcome Dr. Paula Kluth as this year's conference keynote speaker. Kluth is a leading authority on inclusive classrooms and communities. Her professional focuses include differentiating instruction, active learning, and inclusive schooling.
Kluth's keynote presentation will focus on the use of passions, areas of expertise, and strengths to support students with ASD. Her sessions will cover topics including behavior problems, inclusion, and diverse classrooms.
Visit milestones.org/conferences for more information about the speakers and workshops scheduled for the 2018 conference.
About Milestones Autism Resources
Milestones Autism Resources helps parents, professionals, and individuals in Northeast Ohio affected by autism. Milestones supports the local autism community by providing education, coaching, and training for all ages, stages, and abilities. The organization has served thousands of people affected by autism since it was founded in 2003, and its website offers over 1,000 resources. Visit milestones.org to learn more about Milestones Autism Resources.