2018 Annual Benefit: The Spectrum of Possibility
Join us on Saturday, October 27, 2018
The event will help support local autism services and to honor Phillip Irvin, Marvin Lader, and Steven Wexberg, MD.
7pm Cocktails • 8pm Dinner and Live Auction
Silver Grille at The Higbee Building, 200 W Prospect Avenue, Cleveland, OH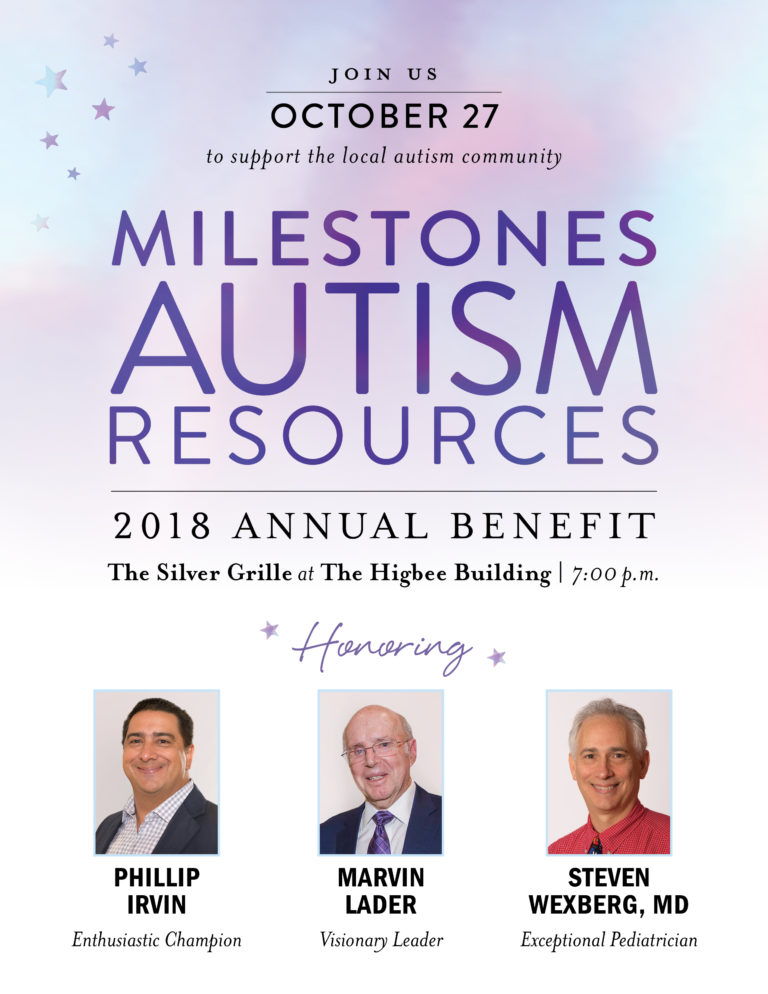 About Milestones Autism Resources
Milestones Autism Resources helps parents, professionals, and individuals in Northeast Ohio affected by autism. Milestones supports the local autism community by providing education, coaching, and training for all ages, stages, and abilities. The organization has served thousands of people affected by autism since it was founded in 2003, and its website offers over 1,000 resources. Visit milestones.org to learn more about Milestones Autism Resources.