Too Old to Drive?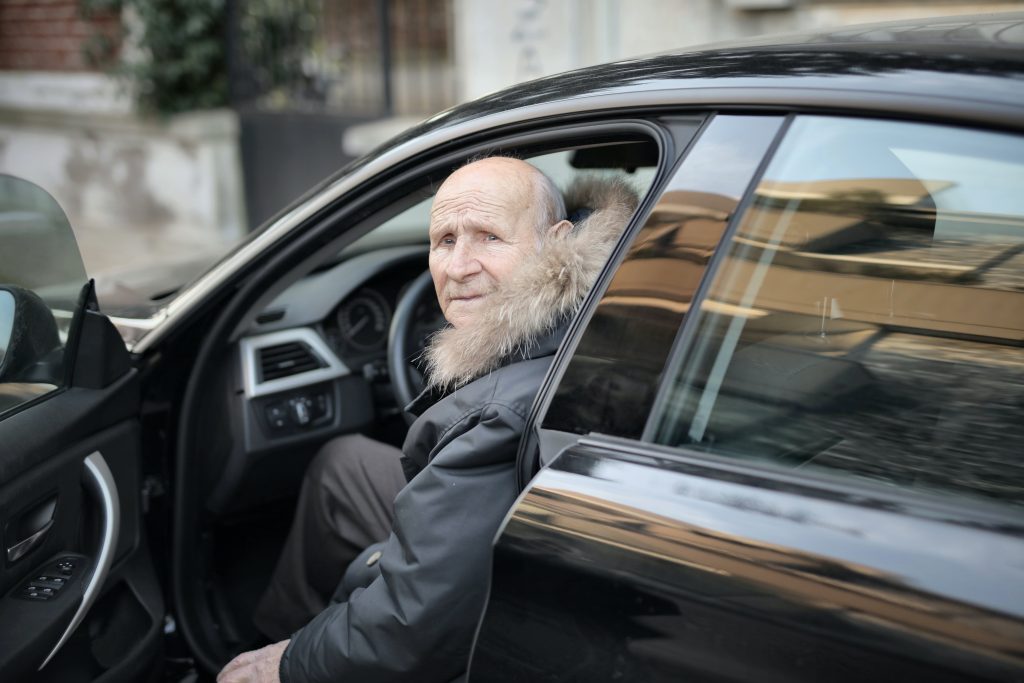 Slow, timid, inept, dangerous… Stereotypes abound when it comes to older drivers.
Although they only account for about 16% of the population, according to the National Highway Traffic Safety Administration, drivers 65 years and older account for 20% of all traffic fatalities and 16% of all pedestrian fatalities. Many people wonder if their elderly parents or grandparents are safe behind the wheel.
According to the Bureau of Motor Vehicles (BMV), Ohio's laws currently "do not provide for mandatory retesting of elderly drivers, as it is considered discriminatory. All drivers, regardless of age, are only required to pass a vision screening prior to being issued a renewal driver license." Contrary to popular belief, doctors are not required to report any concern about a patient's driving abilities in the United States. Unfortunately, that often leaves family members in the uncomfortable position of having to make a difficult decision.
When should I do something?
While age does play a factor, it is important to look at all elements that may affect any driver's abilities. Diminished driving skills can be due to physical or mental impairment caused by advancing age, medical, or vision problems. The American Association of Retired Persons (AARP) provides the following warning signs that may indicate a person should begin to limit or stop driving:
Warning signs
Almost crashing, with frequent "close calls"
Finding dents and scrapes on the car, on fences, mailboxes, garage doors, curbs, etc.
Getting lost, especially in familiar locations
Having trouble seeing or following traffic signals, road signs, and pavement markings
Responding more slowly to unexpected situations, or having trouble moving their foot from the gas to the brake pedal; confusing the two pedals
Misjudging gaps in traffic at intersections and on highway entrance and exit ramps
Experiencing road rage or causing other drivers to honk or complain
Easily becoming distracted or having difficulty concentrating while driving
Having a hard time turning around to check the rearview while backing up or changing lanes
Receiving multiple traffic tickets or "warnings" from law enforcement officers
Am I liable for my parents?
Adult children cannot ordinarily be sued for the negligence of a parent. However, elderly drivers who ignore pleas to stop driving may find themselves facing a lawsuit that exceeds the amount of their insurance coverage, placing assets at risk. Evidence that a driver knew he shouldn't have been on the road may also be used to win punitive damages.
In some situations, the law can assign fault to someone who was not driving or even present in the car at the time of the accident. If you knowingly lend your car to an incompetent, reckless, or unfit driver, and that driver's negligence causes a car accident, you may be liable for injuries and damage resulting from the accident. This is called negligent entrustment.
Can I stop an elderly person from driving if I feel they are dangerous?
Yes, you can. Sometimes, despite expressing your concerns, an elderly driver may refuse to acknowledge he isn't the driver he used to be. If you genuinely feel a driver poses a danger to themselves or others, a request may be sent to the Ohio Bureau of Motor Vehicles (BMV) to have the driver submit a medical statement and/or be retested as a new driver – written and vision tests, as well as maneuverability.
To request that the BMV require a driver to be re-certified, submit a written and signed request to:
Ohio Bureau of Motor Vehicles
Attention: Driver License Special Case Section/Medical Unit.
P.O. Box 16784
Columbus, Ohio 43216-6784
The request may also be faxed attention to: (614) 752-7271, Attention Medical Unit
The BMV will accept information from courts, law enforcement agencies, doctors, hospitals, rehabilitation facilities, family, and friends.
Requests must be made in writing, signed and include a release (see below)
The letter must give the BMV "good cause to believe" that the driver is incompetent or incapable of driving safely
The individual, agency or court must have had personal observation of the subject's driving or personal contact with the driver. The BMV cannot take action on the recertification request if it is based solely on the person's age or hearsay.
The letter must provide officials with enough information so that they can locate a record of a valid Ohio driver license or temporary permit issued to the person
Neither confidentiality nor liability protection are given to the person that chooses to make a report
Legally, the BMV must inform the driver of the name of the person requesting re-certification. The letter must include a release allowing the BMV to use his or her name as their source of information.
The BMV will conduct an investigation to determine if there is sufficient cause to require a medical statement or a driver license examination. If it finds sufficient cause, the BMV will advise the driver that they have received the request and take action.
Remember, where a driver lives will determine what extra requirements if any, older adults must meet to keep their driver's license. So, be sure to check all applicable state laws if your loved one has an out-of-state license.
If you are concerned that an older loved one is no longer able to drive safely, bring the subject up in a supportive manner. Remember that for many seniors, driving a car is a symbol of their independence. Involving a doctor or clergy member can help take the pressure off of the family.