Linked to Serious Opioid Addiction and Death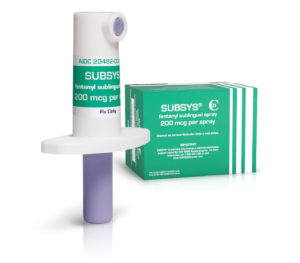 Subsys, a fentanyl-based pain relief mouth spray, was developed by Insys Therapeutics and approved by the FDA to treat breakthrough cancer pain.
The drug delivers a painkiller mist 100 times more powerful than morphine. When used as directed, Subsys offers much-needed relief for cancer patients during the sudden, intense pain flare-ups that can't be addressed with other medications.
Unfortunately, the highly addictive drug can have severe consequences when it's prescribed to non-cancer patients for off-label use.
Some individuals suffering from chronic pain or other injuries and conditions received Subsys.
Complications from Subsys
Many of these non-cancer patients suffered serious complications including:
Opioid addiction
Overdoses
Death
Concerns about the dangers of off-label use of Subsys and the practices Insys used to market and sell the drug have come to light as the country battles a devastating opioid epidemic.
Elk & Elk is currently investigating claims that off-label use of Subsys for non-cancer patients was linked to serious complications including opioid addiction and death.
Contact us today for a free consultation if you or a loved one were prescribed Subsys opioid pain relief mouth spray without a cancer diagnosis.