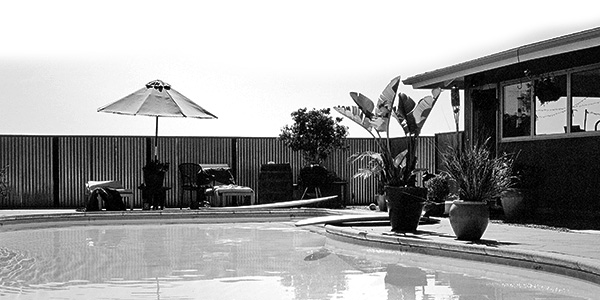 Nothing beats cooling off in a pool on a hot summer day, but be aware that owning a pool comes with important responsibilities. In Ohio, homeowners may be liable for injuries that occur on their property, including incidents in or around swimming pools. What's more, under the "attractive nuisance doctrine," pool owners may be held liable for injuries to a child who is hurt while trespassing on their property.
To help mitigate your liability, it is important to take steps to protect your guests and the general public from injuries. Please keep in mind the following safety tips are general guidelines. Pool owners should make themselves aware of all applicable city, county, and state requirements.
Safety Measures for Backyard Pools
Fencing
Install a four-sided pool fence that completely separates the house from the pool area. Do not consider the house as a fourth side of a fence if children can access the pool from a door or opening.
The fence should be at least four feet high and separate the pool from the house and play areas of the yard.
Use self-closing and self-latching gates that open outward. Ensure that the latches are out of the child's reach.
Consider additional barriers such as automatic door locks or alarms to prevent or notify you of entry into the pool area.
Always remove portable pool ladders when not in use.
Safety Equipment
The Consumer Product Safety Commission recommends that you have the following items near your pool to ensure that if the worst happens, you are ready to respond.
First aid kit
Scissors to cut hair, clothing or a pool cover, if needed
Charged portable telephone or cell phone to call 911
Flotation devices
Reach pole
Insurance
While your homeowner's insurance may be sufficient to cover some pool-related injuries, you may want to consider adding additional coverage. Talk to your insurance provider about adding an umbrella policy, which provides liability coverage over and above your automobile or homeowner's policy. For about $150 to $350 per year, you can buy a $1 million personal umbrella liability policy. An umbrella policy will help protect your assets from an unfavorable lawsuit arising from personal injury or property damage caused by you, members of your family, or hazards on your property for which you are legally liable. Exclusions may apply, always talk to an experienced insurance agent and read your policy carefully to insure you have appropriate coverage.