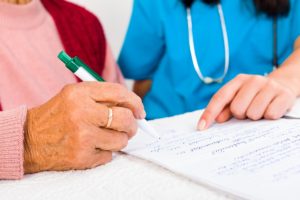 Placing a loved one in a nursing home is never an easy decision, but family members may feel relieved knowing that their loved one is safe and secure.
Unfortunately, bad things can happen to residents in nursing homes. Abuse, neglect or sexual assault of residents is, sadly, not uncommon.
Worse, in some nursing homes, the legal rights of victims may be limited because of something they signed in the admissions contract.
Continue reading "What you need to know about arbitration agreements at nursing homes"